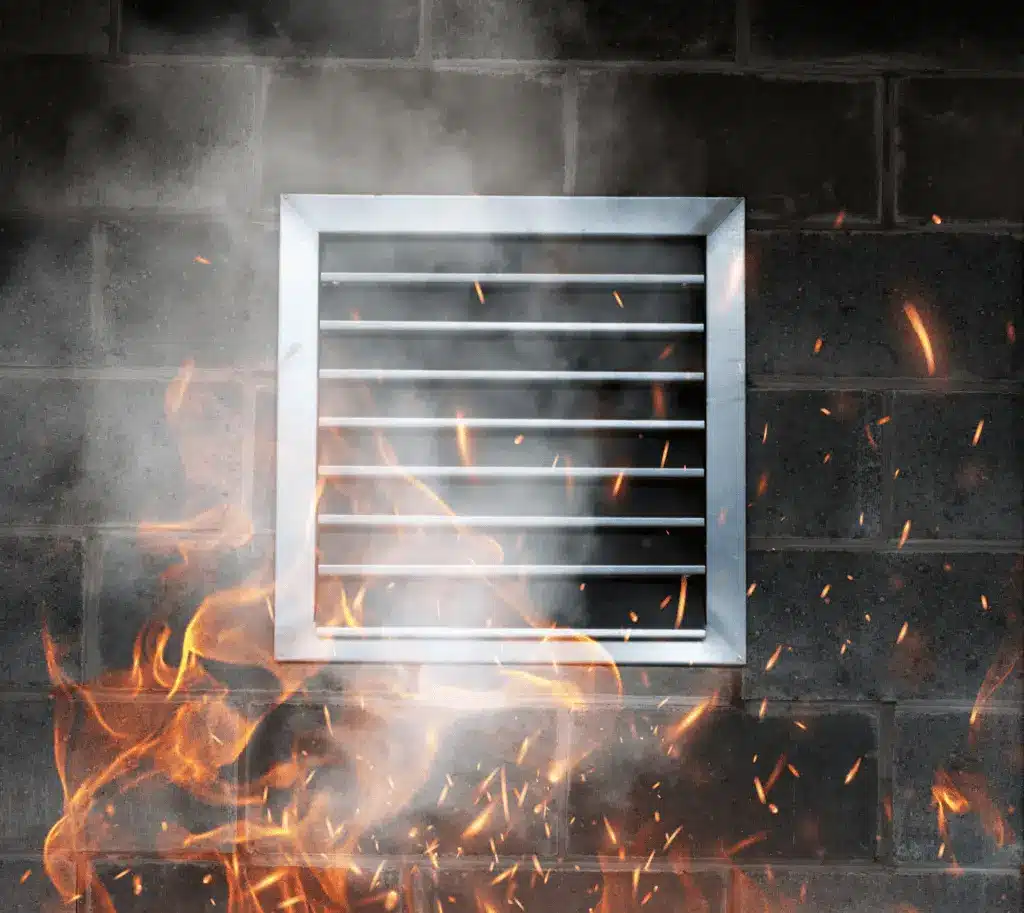 If you live in the West, you are keenly aware of the wildfire risk we face. Wildfires are getting more destructive. They are burning longer and hotter each year as fire season becomes year-round. California's fire season in 2021 saw 2,568,948 acres burned as a result of 8,835 incidents. Three people lost their lives and 3,629 structures were damaged or destroyed, according to Cal Fire. 
Fire statistics continue to rise each year leading Californians to consider not if the next wildfire will come but when. Homeowners can't take the risk anymore to simply wait for the fire, evacuate, and hope for the best, that their home will be standing when they return. In our current fire landscape, we need to take control of uncertainty and do the best we can to protect our homes and slow fire spread. 
How do we do that? Home hardening. 
What is wildfire home hardening?
Home hardening refers to the updates you can make to your home that help to protect it from catching fire and further spreading fire in your community. 
Home hardening tactics include establishing defensible space, essentially clearing around your home of flammable fire hazards and combustible foliage, installing fire-proof vents (Vulcan Vents), putting on gutter guards, and spraying long-term fire retardant around the home. 
How do flame and ember-resistant vents work?
Ember-resistant vents are built to prevent embers from entering the home and catching fire. Embers, or firebrands, are the most common culprits of home ignition. Embers can travel miles ahead of flames and land around the home which is why defensible space is so critical. 
When winds are high, embers can hammer a home's siding in what's called an ember storm, and enter the home through its vents. A stray ember that gets inside the home can ignite and essentially burn the home down from the inside. 
Our ember and flame-resistant vents are constructed with three layers; the first is our ⅛" galvanized screen (faces exterior). This works as an effective pest and rodent barrier. 
The second line of defense is actually found on the back of the vent. Our stainless steel ember mesh stops embers from entering the home (faces interior). 
The final layer of protection is at the core of the vent. Our Vulcan honeycomb matrix with an intumescent coating will expand when exposed to heat and flames, sealing up your ventilation openings, and preventing wildfire from entering the vulnerable areas of your home. 
Vulcan Vents
Vulcan Vents are the leading flame and ember-resistant vents featuring an intumescent coating made by Firefree Coatings. The hexagonal or honeycomb matrix is intumescent coated and will expand, closing the vent completely when it reaches a critical temperature: 450 degrees Fahrenheit. 
The beauty of Vulcan Vents is their ability to close so quickly. When the coating is faced with radiant heat it will close off at a rate of 70 to 1 within seconds, creating a firewall with a 1-hour rating. See them in action How it Works.
Other Vulcan Vents features that differentiate them from other ember-resistant vents include:
Baffle-free design for maximum airflow; highest net-free vent area (NFVA) 

Easy to inspect, unlike baffled vents.

Tested and listed to ASTM E2886/2912)

State Fire Marshal approved

1 Hour Fire Rated

Listed by ICC

Easy to retrofit
Home hardening tactics are viewed like layers that each help your home protect itself. Along with defensible space, gutter guards, and long-term fire retardants, Vulcan Vents are a critical layer to your home's defense against wildfire to block flame and ember entry. 
Vulcan Vents can be retrofitted onto any existing vent on the home from eave vents to soffit vents. Alternatively, Vulcan Vents can be included in new construction. In fact, under Chapter 7A in the California Building Code, new homes in the wildland-urban interface (WUI) must be built with fire-safe material, including ember-proof vents.
Our fire-resistant vents are made for the following vents or can be custom constructed:
Attic Vents

Crawl Space Vents

Foundation Vents

Dormer Vents

Gable End Vents

Ridge Vents

Roof Vents

Eave Vents
Vulcan Vents | In the Business of Home Safety
Wind-blown embers are the most dangerous parts of a wildfire and yet, they are the smallest to detect. When it comes to fire safety, we need to be doing all we can. 
See where you can buy Vulcan Vents to install on your home. Alternatively, our friends at Ember Defense are ready to harden your home for you. 
Remember that a community is only safe if all the homes have fire precautions in place. So spread the word!