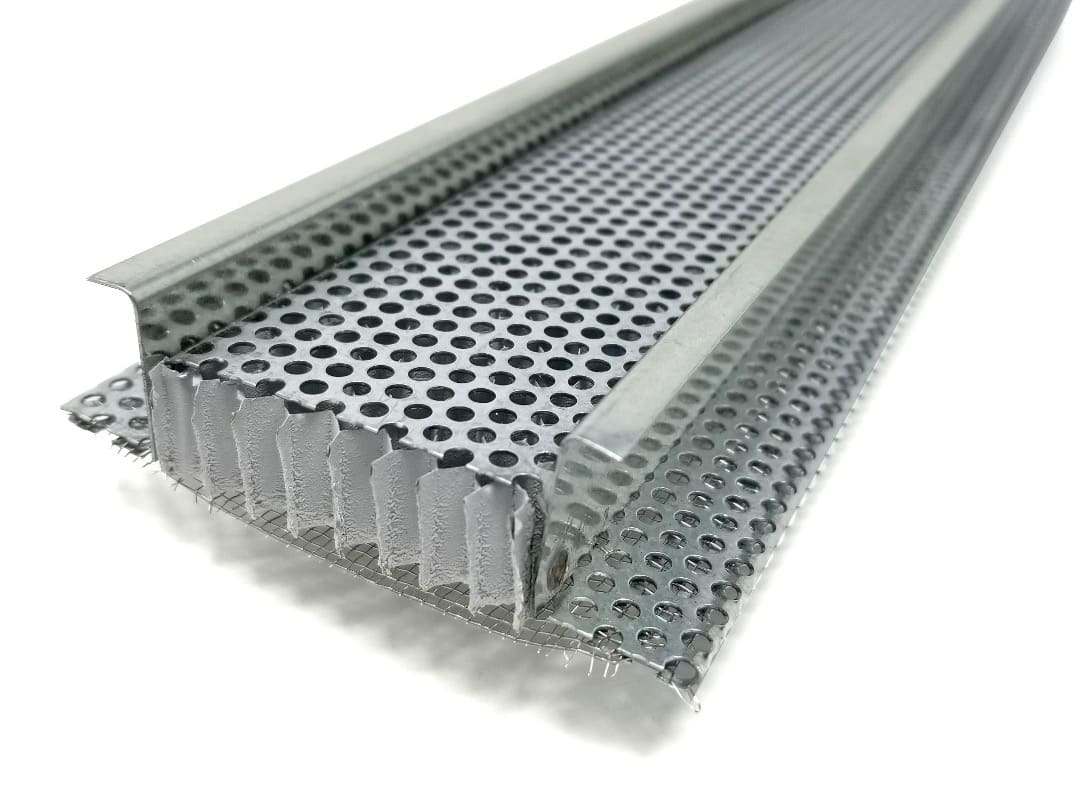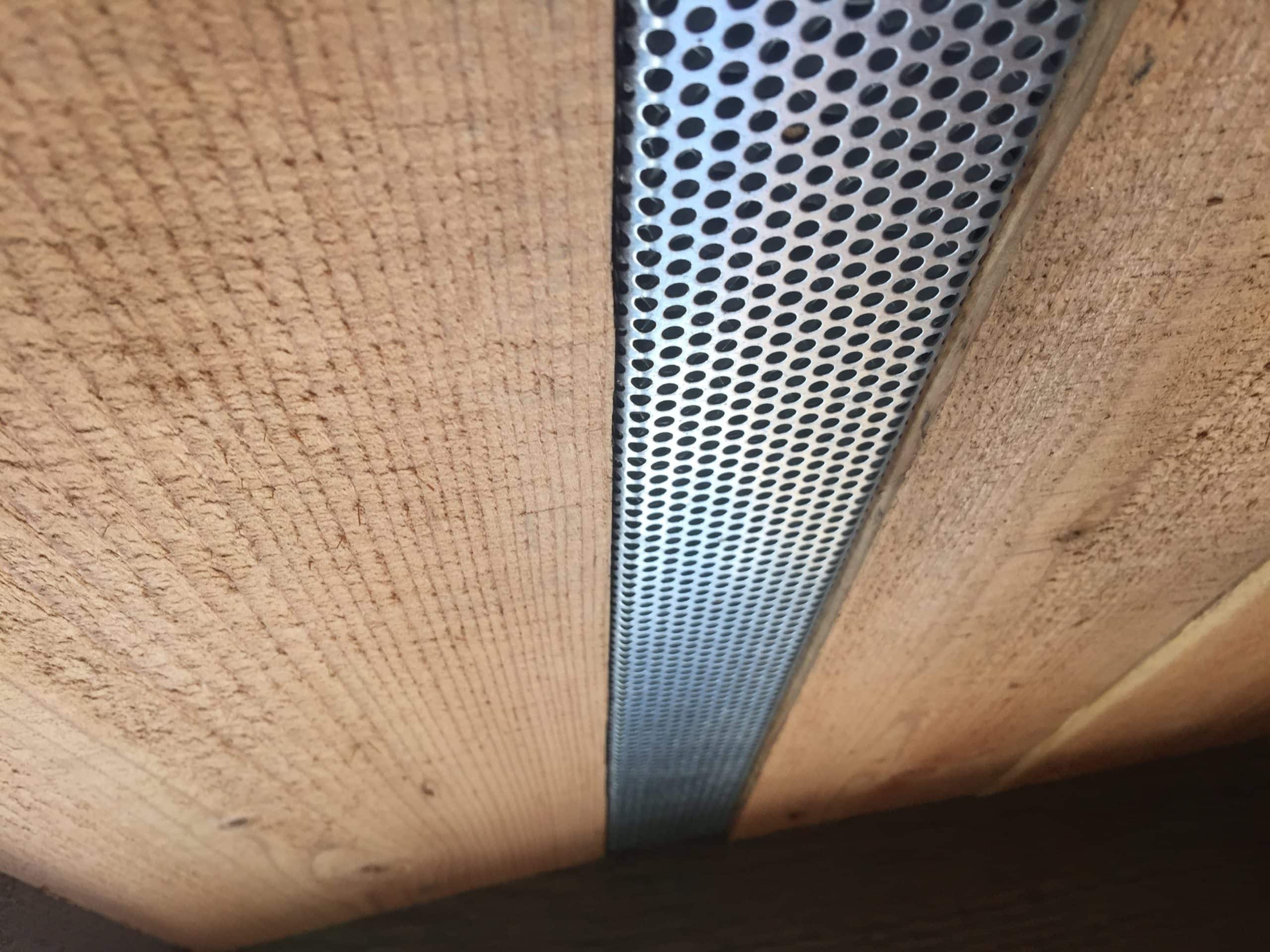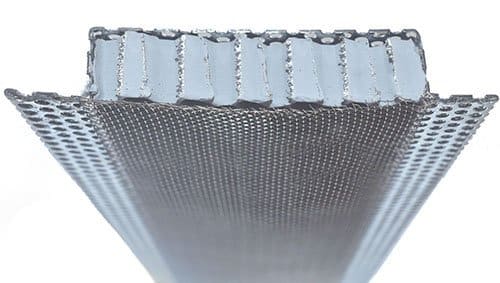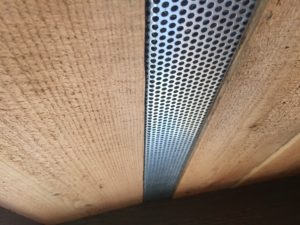 Continuous soffit vents built to protect.
Vulcan Vents makes continuous vents for balconies, eaves and soffits, or ridge vent applications. All common flange styles are available for use in stucco & milcor, wood construction, and  retrofits. Our perforated face finishes beautifully in any application. 
Vulcan Honeycomb matrix with intumescent technology with ember-catching screen mesh built into galvanized steel frame
Rigid hat-channel design for high airflow (NFVA). Great for balconies, ridge vents and soffits
Designed to meet the new California Building code State Fire Marshal (OSFM) 12 Chapter 7A of the California Wildland-Urban Interface (WUI) fire code program
Passed the American Society for Testing and Materials (ASTM) E2886 to effectively block ember entry and flames
Continuous Soffit Vent Flange Diagrams
* The above installation diagrams are for general and conceptual, illustration purposes only! For specific installation instructions, please consult a licensed building professional.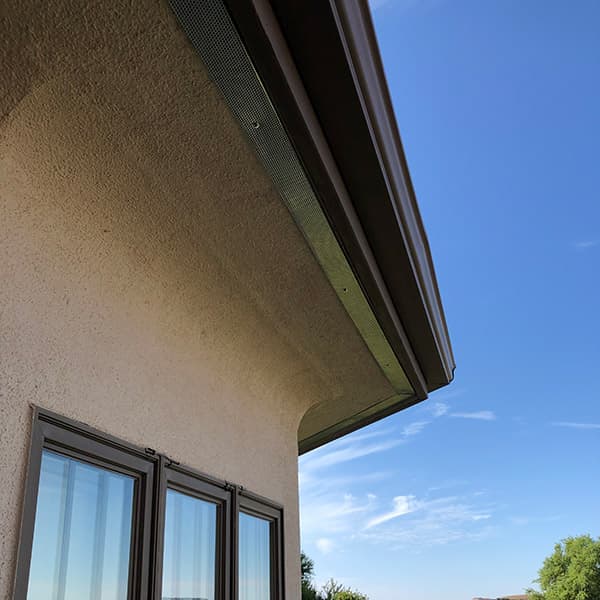 Your home's ventilation system
should help defend from wildfire.
New building codes require vents to be made with fire-resistant, anti-corrosion material. We can help. Proper attic ventilation will help with airflow but Vulcan Vents will close when embers and flames are near.
Providing necessary attic ventilation,
but self-closing when it matters most.
Our fire and ember-resistant continuous vents for soffits provide the needed ventilation into attic space down the entire length of the soffit. 
Vulcan Vents are ideal for new construction in various materials and retrofit kits are available for existing continuous vents on the home. Strip vents such as ours do not use airflow-interrupting baffles, resulting in more venting per square inch. Our continuous vents for soffits feature a stainless steel ember screen and intumescent matrix that closes in the event of high heat.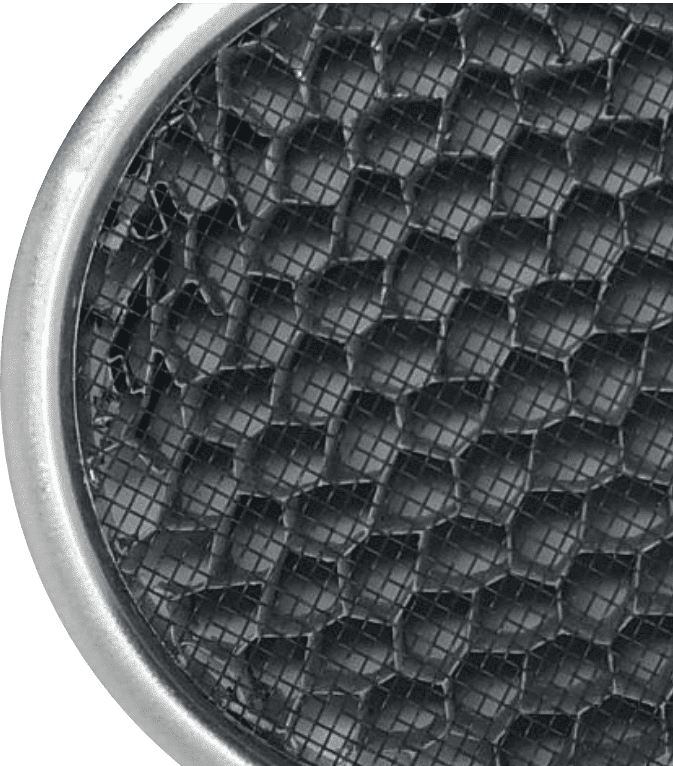 It's time for your home to protect itself.
Flange Styles
Standard Finishes
G90 Galvanized, Stainless, Copper, Powder Coated
Mfg. Part #
Description
NFVA

(square inches)

Flange Style
Cut Out

(inches)

Spec. Sheet

(download)

Sample Image
VSC2120
2" x 120" NAILING FLANGE ON BOTH SIDES
96
Standard
N/A
VSC2120FF
2" x 120" FLANGE FRONT
96
Flange Front
2" cut to length
VSC2120R
2" x 120" NO FLANGE CONTINUOUS RETROFIT
96
Retrofit
N/A
VSC2120SL
2" x 120" SINGLE NAILING FLANGE
96
Nailing
N/A
VSC2120SMC34
2" x 120" STUCCO MILCOR 3/4"
96
Stucco
N/A
VSC2120SMC78
2" x 120" STUCCO MILCOR 7/8"
96
Stucco
N/A
VSC25120
2.5" x 120" NAILING FLANGE ON BOTH SIDES
120
Standard
N/A
VSC25120FF
2.5" x 120" FLANGE FRONT
120
Flange Front
2.5" X cut to length
VSC25120R
2.5" x 120" NO FLANGE CONTINUOUS RETROFIT
120
Retrofit
N/A
VSC25120SL
2.5" x 120" SINGLE NAILING FLANGE
120
Nailing
N/A
VSC25120SMC34
2.5" x 120" STUCCO MILCOR 3/4"
120
Stucco
N/A
VSC25120SMC78
2.5" x 120" STUCCO MILCOR 7/8"
120
Stucco
N/A
VSC3120
3" x 120" NAILING FLANGE ON BOTH SIDES
144
Standard
N/A
VSC3120FF
3" x 120" FLANGE FRONT
144
Flange Front
3" X cut to length
VSC3120R
3" x 120" NO FLANGE CONTINUOUS RETROFIT
144
Retrofit
N/A
VSC3120SL
3" x 120" SINGLE NAILING FLANGE
144
Nailing
N/A
VSC3120SMC34
3" x 120" STUCCO MILCOR 3/4"
144
Stucco
N/A
VSC3120SMC78
3" x 120" STUCCO MILCOR 7/8"
144
Stucco
N/A
VSC35120
3.5" x 120" NAILING FLANGE ON BOTH SIDES
168
Standard
N/A
VSC35120FF
3.5" x 120" FLANGE FRONT
168
Flange Front
3.5" X cut to length
VSC35120SL
3.5" x 120" SINGLE NAILING FLANGE
168
Nailing
N/A
VSC35120SMC34
3.5" x 120" STUCCO MILCOR 3/4"
168
Stucco
N/A
VSC35120SMC78
3.5" x 120" STUCCO MILCOR 7/8"
168
Stucco
N/A
VSC4120
4" x 120" NAILING FLANGE ON BOTH SIDES
192
Standard
N/A
VSC4120FF
4" x 120" FLANGE FRONT
192
Flange Front
4" X cut to length
VSC4120R
4" x 120" NO FLANGE CONTINUOUS RETROFIT
192
Retrofit
N/A
VSC4120SL
4" x 120" SINGLE NAILING FLANGE
192
Nailing
N/A
VSC4120SMC34
4" x 120" STUCCO MILCOR 3/4"
192
Stucco
N/A
VSC4120SMC78
4" x 120" STUCCO MILCOR 7/8"
192
Stucco
N/A
VSC5120
5" x 120" NAILING FLANGE ON BOTH SIDES
240
Standard
N/A
VSC5120FF
5" x 120" FLANGE FRONT
240
Flange Front
5" X cut to length
VSC5120R
5" x 120" NO FLANGE CONTINUOUS RETROFIT
240
Retrofit
N/A
VSC5120SL
5" x 120" SINGLE NAILING FLANGE
240
Nailing
N/A
VSC5120SMC34
5" x 120" STUCCO MILCOR 3/4"
240
Stucco
N/A
VSC5120SMC78
5" x 120" STUCCO MILCOR 7/8"
240
Stucco
N/A
VSC6120
6" x 120" NAILING FLANGE ON BOTH SIDES
288
Standard
N/A
VSC6120FF
6" x 120" FLANGE FRONT
288
Flange Front
6" X cut to length
VSC6120R
6" x 120" NO FLANGE CONTINUOUS RETROFIT
288
Retrofit
N/A
VSC6120SL
6" x 120" SINGLE NAILING FLANGE
288
Nailing
N/A
VSC6120SMC34
6" x 120" STUCCO MILCOR 3/4"
288
Stucco
N/A
VSC6120SMC78
6" x 120" STUCCO MILCOR 7/8"
288
Stucco
N/A